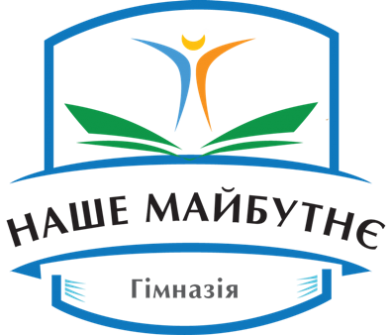 Gymnasium "Our Future"  is a private school licensed for providing services of both basic and senior secondary education, Founded in 2014, the Gymnasium obtained license due to Decree No 1155 issued by Kyiv City State Administration on 20 September 2017.
As of today, this is the only Muslim-founded gymnasium in Kyiv. It's not necessary, however, to be a Muslim in order to enroll — every child is equally welcome, and one Christian family has already used that opportunity.
Individual approach for every child is the advantage of the private Gymnasium "Our Future", where tutoring is given in classes of 5 to 15 kids. This allows to unlock each child's creativity.
The teachers, besides having high professional qualification, are expected to help each child fulfil one's personal and creative potential.
Gymnasium "Our Future" unites secular education and spiritual traditions. Advanced curriculum of Ukrainian language and history comes along with the thorough study of Arabic texts and complimentary lessons on Holy Qur'an and Islamic ethics, making a positive impact on the child's intellect. Besides, Muslim tradition always inspires to seek more knowledge, gives the idea that general education isn't enough. This inspires the child to learn something new every day.
All the subjects necessary for successful examination for the Secondary Education Certificate are taught in the Gymnasium, and learning Arabic and English is given special attention.
The Gymnasium offers demi-pension: halal meals and comfortable room where the child will enjoy staying during the day. After the classes are over, afterschool centre is available up to 4PM.
The Gymnasium has uniforms designed to provide options so that the kids had space for self-expression. The girls are expected to chose from dark-blue dress, dark-blue pinafore dress with a light blouse, or a set of dark-blue skirt and jacket combined with a light blouse. Wearing or not wearing either a kerchief or a headscarf is up to the schoolgirls and their parents to decide; the administration is tolerant to both options. As for the boys, they are expected to wear dark (dark-blue, black or dark-grey) trousers with a light shirt, combined with waistcoat (decorated with the school's Logo) and a dark-blue jacket.
Every graduate will get a State Secondary Education Certificate and will be able to continue his education in any Higher Educational Institution.
School Readiness
Teach a child how to read, count and prepare the little arms for penmanship — all this will eagerly be done by our professional educators at Gymnasium "Our Future". The classes launched by the Gymnasium are meant to make the adaptation to school easier for the future first-graders, improve the fine-motor skills and logical thinking. The programme also includes learning Ukrainian and English languages.
Timetable:
1st lesson 9.00 — 9.45
2nd lesson 9.55 — 10.40
3rd lesson 10.50 — 11.35
Lunch (20 minutes)
4th lesson 11.55 — 12.40
Dhuhr prayer
5th lesson 13.00 — 13.45
6th lesson 13.55 — 14.40
7th lesson 14.50 — 15.35
Contact information:
Address: Kyiv, 25a Dehtyarivska Str., postal code 04119
tel. +38 (063) 670-2970
fax. +38 (044) 490-99-22 (please indicate "for the Gymnasium")
e-mail: nashemaibutne@gmail.com
Related articles:
Pages