«Alraid» has accomplished a series of projects aiming to support Muslim women who want to actively participate in social life.  They started in Crimea with launching the Professional women's courses comprising cooking, sewing, hairdres­sing, basic computer skills, which are held in respectively equipped class-rooms at the Islamic Cultural Center of Simferopol. In four years 120 young ladies could master these demanded professions on a free of charge basis.
The «Alraid» Committee on Family & Women Affairs has revived the tradition of annual five-day cultural and educative seminar for women. Also, Muslim women are the target group for training seminars on planning, communication rules, projecting and time management held twice a year.
The Association conducts family events in order to support Muslim family and religious upbrin­ging children accordingly to religion. Seminars for Ukrainian families with participation of teachers, psychologists and healthcare professionals are held annually in main cities of Ukraine.
Related articles: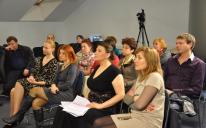 On April 18, 2013, the Women's Political Club invited psychologists, sociologists, journalists, political scientists, members of various public organizations to discuss the topic "...
>>>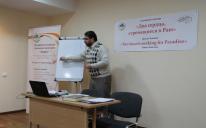 It was on February 16 that the Islamic Cultural Center of Kyiv hosted a seminar for Muslim couples entitled "Two hearts earning for Paradise". The overcrowded conference hall of the...
>>>
Pages