Main fields of activity:
 - Strengthening friendship and relationships between citizens of different nations
 - Spiritual and cultural education of youth
 - acquaintance with Islamic traditions and culture;
 - Help students in solving their problems and adaptation of foreigners in the Ukrainian society
Our contacts:
25-А Dehtiarivska Str., Kyiv, 04119 
tel.: (044) 490-99-00 fax: (044) 490-99-22
E-mail:annoor@araid.org
Related articles: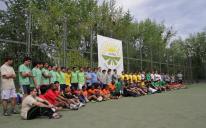 A number of annual mini-football competitions were held during the whole month of May in the cities of Ukraine. AUASO "Alraid" tempts the youth to healthy and sporty life by organizing...
>>>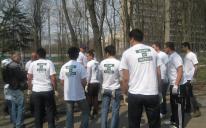 The All-Ukrainian action "Making Ukraine clean" was held on April 20, 2013, when dozens of thousands people in more than 250 localities were cleaning parks, squares and forests, to...
>>>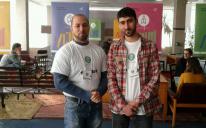 It was from 22 till 28 March 2013 that Kiev residents had a rare opportunity to read people like books. This chance is given by the action "Live library" in the framework of the...
>>>
Pages